CPD: Property Valuation in Mainland China – 2 Nov 2023
Posted on: 2023-10-24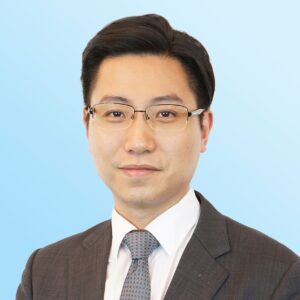 Speaker:
Mr Christopher Cheung
BSc (Hons), BBA (Hons), MRICS, MHKIS, RPS (GP)
Mr. Christopher Cheung is an experienced Chartered Valuation Surveyor. He is currently the Director of Real Estate Valuation Department in International Valuation Limited. He has more than 9 years property valuation and real estate experience in Mainland China, Hong Kong, Macau, United Kingdom, United States, Canada, Japan, and the rest of Asia Pacific.
In the aspect of property valuation, Mr Cheung's main areas of expertise include financial reporting, initial public offering (IPO), merger and acquisition, disposal, financing, immigration, and taxation. Mr. Cheung worked for several local and multinational real estate consultancy firms including JLL and Colliers for years, gaining experience in valuation of a wide spectrum of properties across in particular the Greater China for different Hong Kong listed companies, Chinese mainland enterprises, global real estate fund, REITs, developers, financial institutions, government, and major property investors. Over the past years, he has participated in several substantial property acquisitions in Mainland China and his valuation experience covers land and property investment, due diligence, market research, feasibility study, investment analysis, property financing, etc. Mr. Cheung is also a counsellor in the Assessment of Professional Competence for RICS and a mentor of University College of Estate Management.
Date: Thursday 2 November 2023
Duration: 2 Hours (19:15 – 21:15)
Location: UCEM HK Office
Fee: £23.00 + VAT
Content Outline
Land Administration System in Mainland China
Taxes associate with property valuation
Property information in Mainland China
Valuation Method
UCEM Alumni or Student?
Don't forget to input your UCEM student/alumni discount code at the checkout to gain 15% discount on the full price fee for this product. Contact alumni@ucem.ac.uk to receive the relevant discount coupon codes.