Preparation for APC – Property Development Decisions – 16 Feb 2023
Posted on: 2023-01-17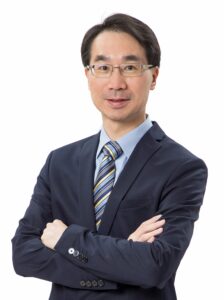 Speaker:
Sr William Chan, MRICS, MHKIS, VP of AAPM, RPS, MBA, BSc, DipProjMan(RICS), PgD, Prof Dip
Sr Chan, a UCEM Alumni, is a member of The Royal Institution of Chartered Surveyors, The Hong Kong Institute of Surveyors and Associação da Avaliação da Propriedade de Macau. He is also a Registered Professional Surveyor (General Practice Division) in Hong Kong. In addition, he has been serving as the Chairman / Assessor in the Assessment of Professional Competence (APC), RICS & HKIS.
Date: Thursday 16 February 2023
Duration: 3 Hours (19:00-22:00)
Location: UCEM HK Office
Fee: £40.00 + VAT
This professional competence face to face seminar is particularly suitable for trainee surveyors who want to attempt the APC Interview (Assessment of Professional Competence) of RICS. The aim is to further enhance participants' knowledge in property valuation, development appraisal and property investment.
Content Outline
Critical analysis
Property market & development industry
Factors influencing development decisions
Development value, costs & profit
Case study
UCEM Alumni or Student?
Don't forget to input your UCEM student/alumni discount code at the checkout to gain 15% discount on the full price fee for this product. Contact enquiries@ucem.ac.uk to receive the relevant discount coupon codes.